Our ongoing success as a revered civil engineering company is all thanks to our ambitious team. Together, we strive to produce the best ideas and end results, ensuring the strength and balance of the company, as well as the most favorable outcomes for our clients.
At BF&S, we strive to contribute to the quality of life, well-being, and growth of the communities we serve. Our visions and goals are possible because of our steadfast efforts to provide outstanding service to our clients. They call on us, because we are a trusted ally in their civil engineering endeavors.
While civil engineering is our main expertise, our teamwork is the catalyst of our success. At BF&S, our goal is to build lasting relationships in the communities where we live and work, with the people we work with, and the clients we serve. Our focus on team improves our performance and, as a result, increases our valued clients' satisfaction. Ultimately, we are all in this together.

Our leaders are well-respected professionals who set good examples for the team while providing information and direction to achieve goals. As a result, everyone at BF&S feels vested in the accomplishments of the company and is inspired to focus on future goals and team success.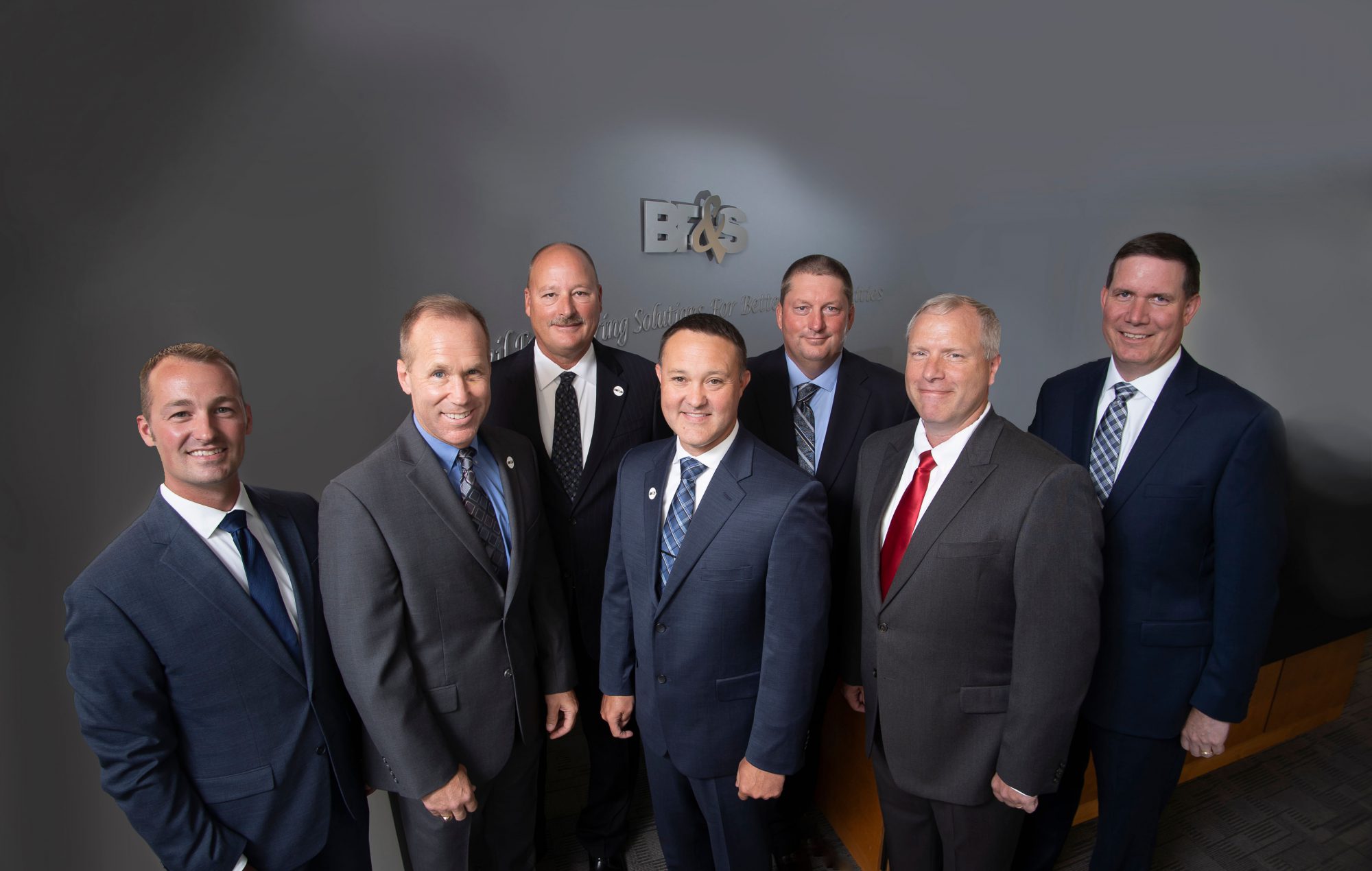 In 1961, Robert Butler, Ned Fairman, and Clifford Seufert achieved their vision of organizing an engineering firm with the highest level of integrity and excellence. The Butler, Fairman & Seufert partnership initially focused on providing survey, design, and construction services for bridge and road projects.
BF&S has since expanded the professional services to include water resources, environmental, site development, aviation, right-of-way, GIS, and parks and greenways. In addition to our Indianapolis Headquarters, we have added eight offices throughout Indiana. Our perseverance demonstrates that we have been able to manage leadership and ownership transitions while keeping our commitment to the fundamental values of honesty, professionalism, consideration, dedication, and accountability. As a result, we are recognized in the industry for our commitment to client service and excellence in delivering "Civil Engineering Solutions for Better Communities".
Sending a consistent and controlled message regarding our values is essential to our organization. Please review the guidelines carefully before creating any materials.