BF&S and City of Shelbyville Receive 2023 ACEC Indiana Grand Project Award

BF&S and the City of Shelbyville have received the Grand Project Award for engineering excellence from the American Council of Engineering Companies (ACEC) of Indiana for the Shelbyville Downtown Redevelopment. In addition to BF&S, Genesis Property Development and RATIO Architects were recognized for the complete transformation of the Public Square in downtown Shelbyville into an Indiana attraction and an example for other communities. The vision for the redevelopment was to spur commerce, promote community connection, enhance historical significance, and prioritize pedestrian usage.
The Grand Project Award is one of the state's most prestigious engineering distinctions and presented each year by ACEC Indiana to recognize an outstanding engineering achievement which demonstrates the highest degree of merit and ingenuity. The award is the highest honor given to the best engineering project in the state!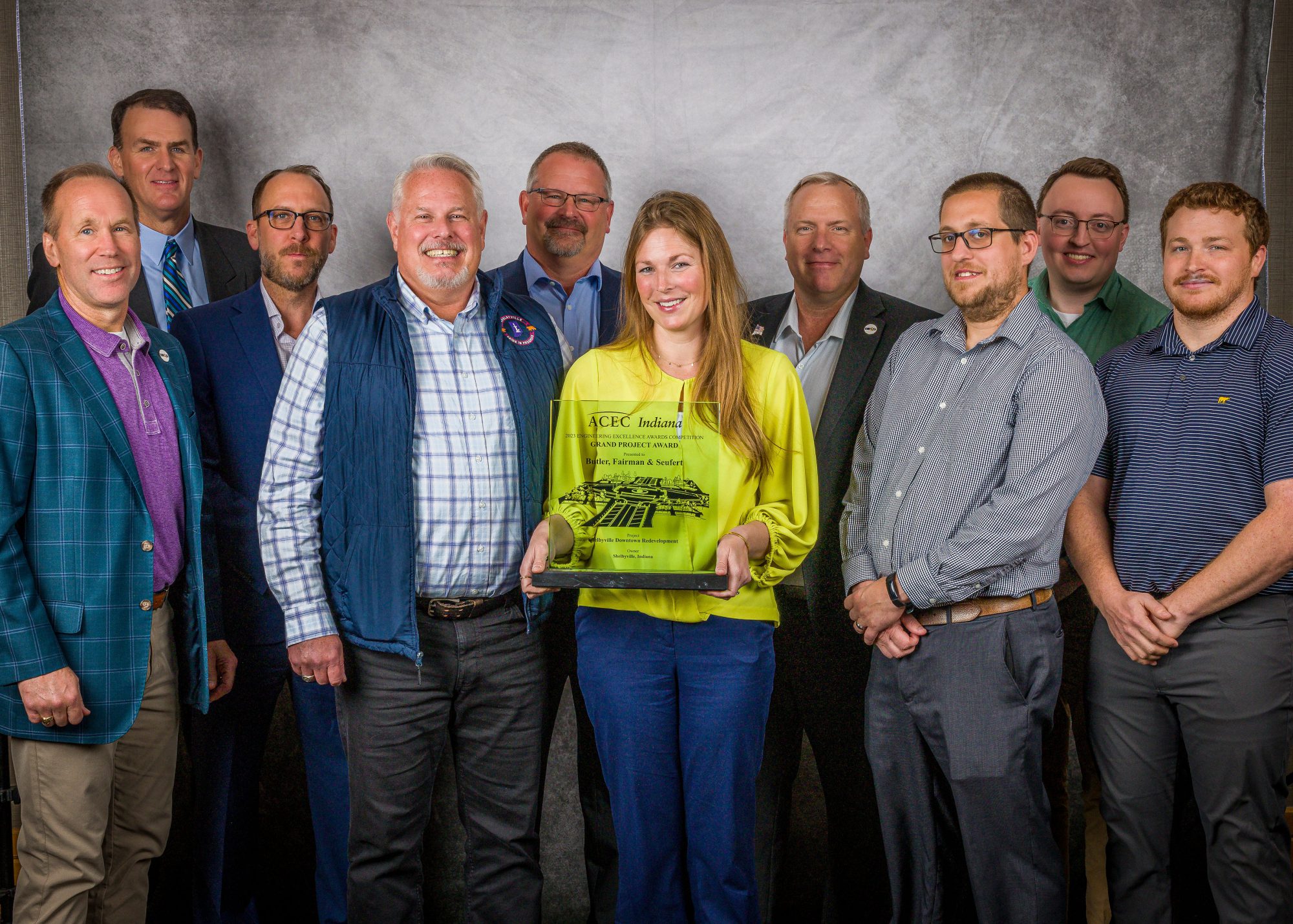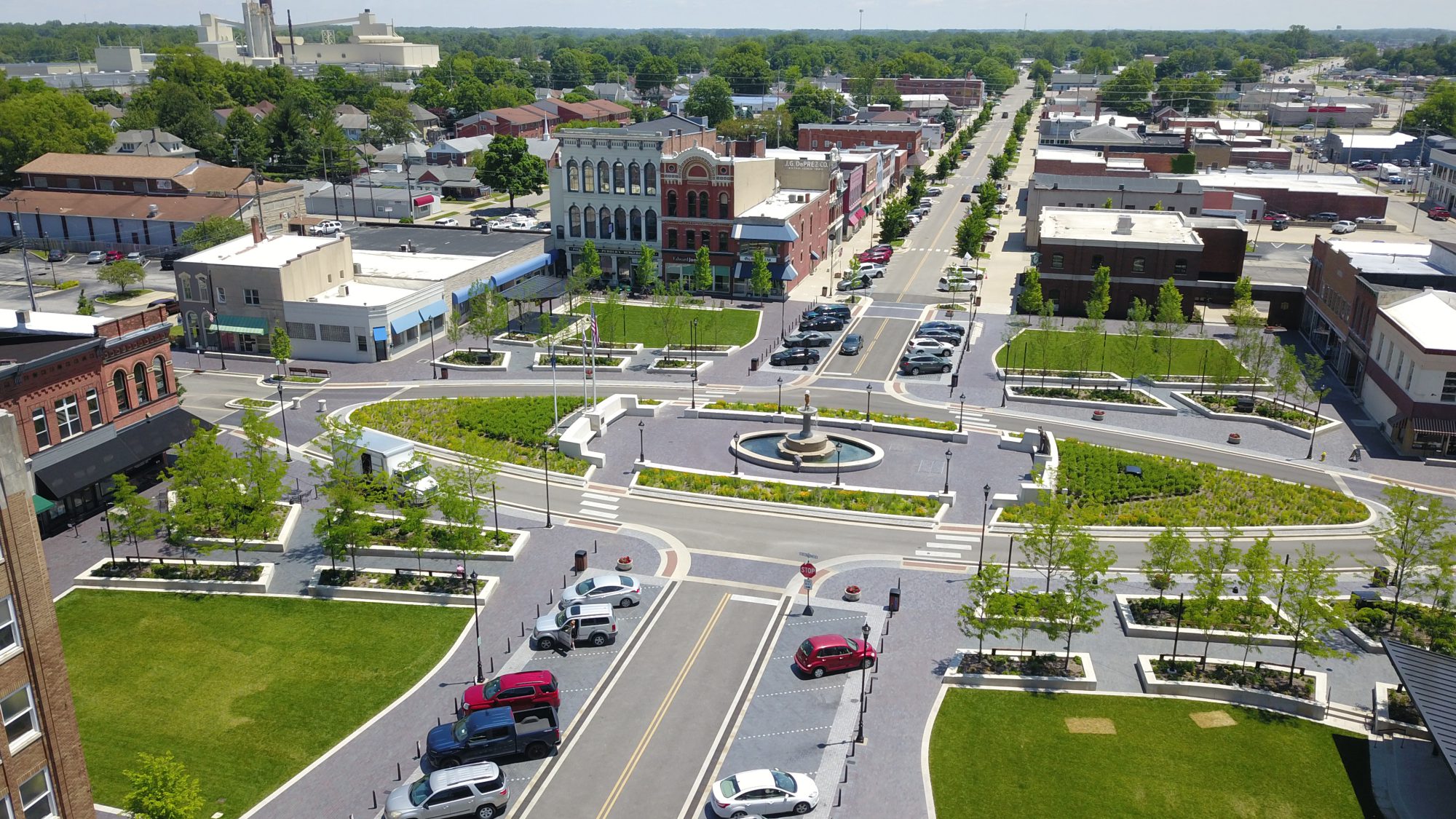 "We are honored to share this recognition with the City of Shelbyville, Genesis, and RATIO. This project transformed the heart of Shelbyville and has set an example for other communities!" said John Brand, President of Butler, Fairman & Seufert. "At BF&S, we take pride in our ability to engineer better communities, and this project showcases the impact our work can have. It has been a privilege to work with the City of Shelbyville and our teaming partners to redefine what can be done in a downtown business district."
The public square and approaching blocks were modernized for a total reconstruction from storefront to storefront. Project Leaders reimagined traffic patterns to enhance pedestrian use, replaced infrastructure to current standards, increased overall parking, showcased historic features, and maximized public spaces to enhance their use and promote local businesses.
The Shelbyville Downtown Redevelopment project used a unique Build-Operate-Transfer delivery method, promoting the collaboration of many professional disciplines, completing the final design in less than a year. This process allowed an optimized design process and ensured that the final product shared the right balance of the City's original vision, timeline, and budget.
"This award is greatly appreciated and would not have been possible without the assistance of the talented team at Butler, Fairman & Seufert. The rejuvenation of the heart of our community will be a source of pride for generations to come," said Shelbyville Mayor, Tom DeBaun.
Many businesses have already filled previously empty spaces in the downtown area, as well as existing businesses have expanded their operations due to the downtown redevelopment!